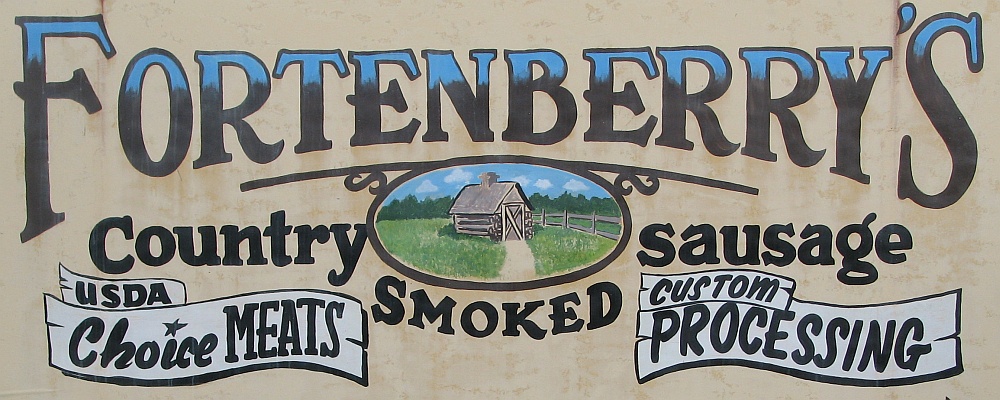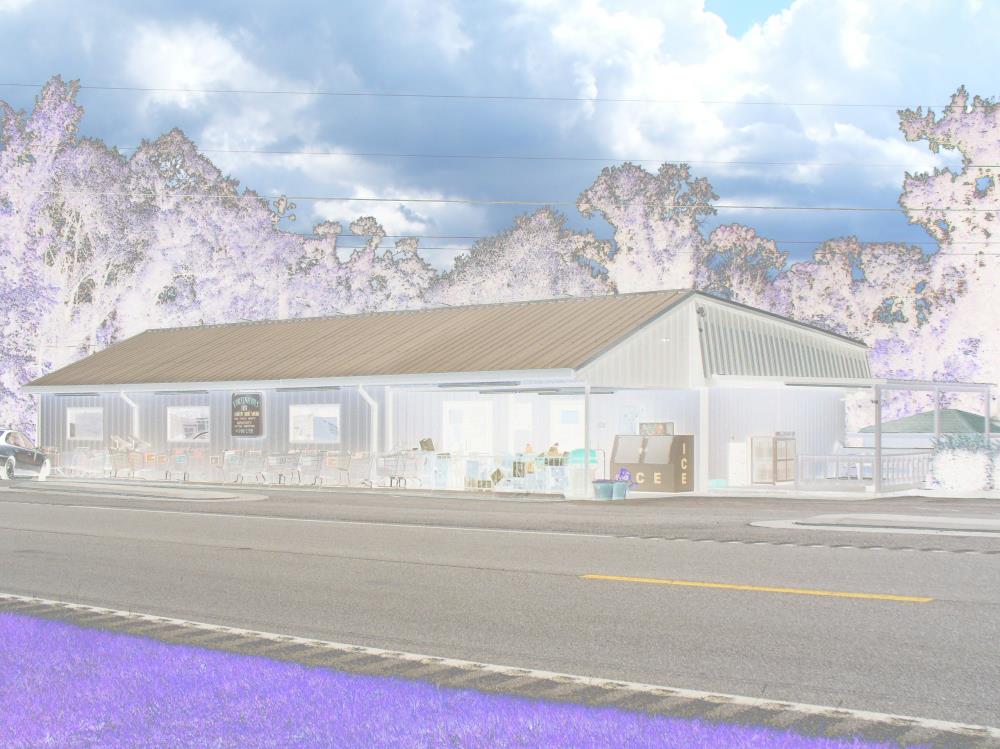 We are a family owned and operated, state inspected custom processing plant. Started in 1957 by Ben and Mary Jo Fortenberry, the business has grown to include a retail meat market and numerous unique grocery items.

As of 2018, we no longer take live animals for slaughtering.  We will, however, still process Beef & Pork that has been dressed and quartered.  Please call ahead on large animals before bringing to insure that we have someone here to handle the receiving. (Some require special handling if too big.)

We do
process deer
year round.  We average around 5000 deer per year processed.  Each animal is processed individually and in a timely manner.  In the event that we do get backed up after holiday, we will have to take appointments.  We try to put it on Facebook and the web page to let our customers know, but you are welcome to call and verify.
We offer a good old-fashioned (wood smoked) country smoked sausage. We use real pork casings-NO SYNTHETICS. We add Pork Shoulders, not pork fat, to your deer. We smoke our sausage in 12 hour cycles and vacuum pack to ensure a long lasting quality.  We offer a wide variety of flavors and recipes for our sausage, including seasoning without MSG, if you desire.

Our
Retail store
offers fresh meats cut daily, frozen food items, our sausage varieties (Deer and Pork), varieties of pastries and dessert items along with fresh vegetables.  We also carry a grocery line to make life easier-one stop shopping for dinner.  If we don't have it, just ask and we will see about ordering it for you.
We offer
Barbeque on most Saturdays
.  You are welcome to call orders in, anytime. Please, check during the busy times of deer season, as this affects our barbeque routine sometimes. 
We at Fortenberry's appreciate your business and strive to provide quality processing for you- our valued customer.  We look forward to fostering a relationship with you as we learn how to better serve your individual needs.

Copyright © 2011-17 Fortenberrymm.com All Rights Reserved
All Prices Subject To Change Without Notification

We will no longer receive meat for processing on SATURDAY!               

Thank You!

601 - 798 - 2156  Hours of Operation:  6:30 a.m. - 6:00 p.m. Mon - Sat

NO MEAT RECEIVED ON SATURDAY or AFTER 4:00 WEEKDAYS  Pickup During Normal Business Hours