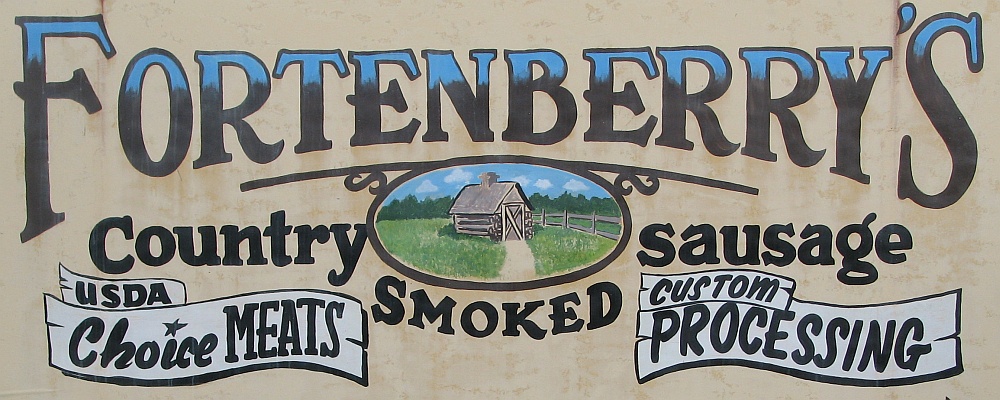 INSTRUCTIONS FOR HOG BUTCHERING

         Sorry!  We do not cure hams or bacons.

          STEPS:

          Call and Make Appointment during Normal Business Hours



     We butcher Monday and Tuesday.  March - September. We do not butcher during deer season.



  Form available under "Forms" tab at top of page or click
HERE.



  Pigs usually hang for 1 to 2 days for cooling.



  We will cut meat and make sausage for you within a week.




Orders must be picked up within 1 to 2 days of notification.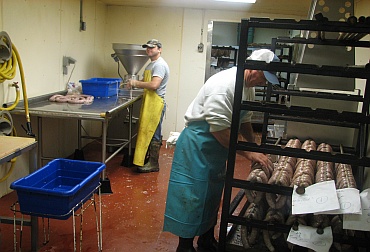 Copyright © 2011-2017 Fortenberrymm.com All Rights Reserved
All Prices Subject To Change Without Notification

601 - 798 - 2156  Hours of Operation:  6:30 a.m. - 6:00 p.m. Mon - Sat

NO MEAT RECEIVED ON SATURDAY or AFTER 4:00 WEEKDAYS  Pickup During Normal Business Hours


THIS PAGE NO LONGER AVAILABLE