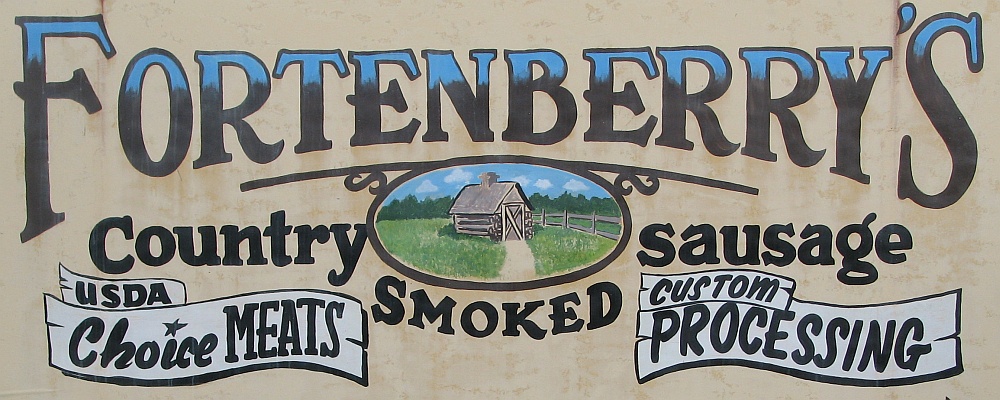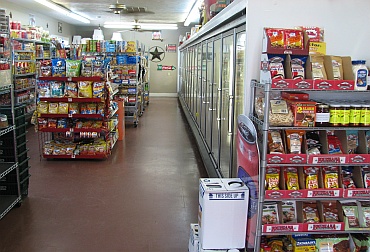 We offer a wide variety of: 
      Groceries

          Fresh Cut Meats*

      Fresh Frozen Vegetables

                                                Frozen Seafood                                               and

        Frozen Biscuits


*We sometimes run daily specials on fresh cut meat. 

Go to Specials page or click  Daily Special Cuts  to view.

GROCERIES:
                          We try to stock staples and convenience items for our customers.


FRESH FROZEN VEGETABLES:







                               Beans, Peas, Fried Green Tomatoes, Okras, Squash, Corns, Sweet Potatoe Yams......


FROZEN QUICK ITEMS:







Breaded Chicken Tenders, Chicken Nuggets, Pizza Stixs, Fries, Biscuits,








Pre-made Hamburger Patties, Corn Dogs.......

FROZEN CHICKEN:






Whole Fryers, Cutup Fryers, Split Chicken Breasts, Boneless Chicken Breasts,







Fresh Chicken Tenders, Leg Quarters......

FROZEN SEAFOOD:



Variety of Fish Fillets
- Catfish, Talapia, Flounder, Redfish, Tuna Steaks


Also
- Crab Cakes, Stuffed Crabs, Shrimp Boudin, Crawfish Boudin and
                      Shrimp (Breaded, Raw, or Precooked)


FROZEN CASSEROLES:






Baked Potato, Sweet Potato, Green Bean, Cornbread Dressing

FROZEN DESSERTS:






Lemon Ice Box Pies, Boston Cream Pies, French Cheesecake, Chocolate Icebox Pies,







Pecan Pies, Sweet Potato Pies, Pumpkin Pies, Coconut Cream Pies

FRESH CUT MEATS:



DAILY SPECIAL CUTS



BEEF:


Fresh Ground Chuck

Rump Roasts

Chuck Roasts

Boneless Stew

Round Steaks/Cutlets




Ribeyes

T-Bones(when available)

Filet Mignon

PORK:


Pork Chops

Spare Ribs

Baby Backs

Fresh Sausage

DEER:


We have
venison sausage (Smoked & Fresh) year round
in front display case. 




We also sell
ground venison year round
in approximately 1 lbs. packages.

BISCUITS:




By The Bag or By The Case





Rich's Buttermilk





Pillsbury Homestyle EZ Split





Pillsbury 2.2 oz. Regular





Pillsbury 2.2 oz. Butter Tasting





Pillsbury Garlic Cheese





Pillsbury Mini Biscuits


We also have:  Yeast Rolls

and

Par Baked Rolls
(brown and serve)
Copyright © 2011-17 Fortenberrymm.com All Rights Reserved
All Prices Subject To Change Without Notification

601 - 798 - 2156  Hours of Operation:  6:30 a.m. - 6:00 p.m. Mon - Sat

NO MEAT RECEIVED ON SATURDAY or AFTER 4:00 WEEKDAYS  Pickup During Normal Business Hours